The IDAT PD day for our Australian schools was so informative and interesting.

We proudly invited 5 industry experts to join us and shared their expertise in the education market: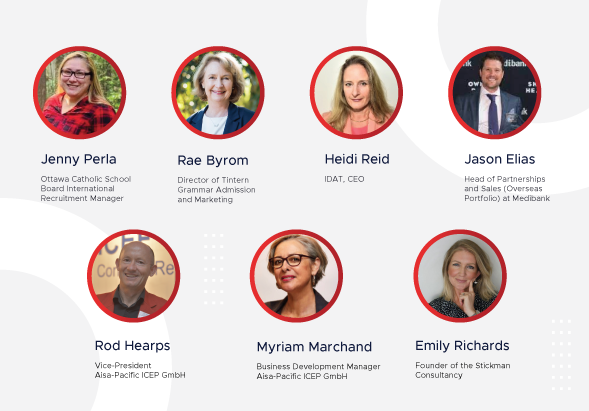 Topics and Presenters:
The Canadian Situation Update (by Jenny Perla)
IDAT for Scholarship Students at Tintern & Using the IDAT (by Rae Byrom & Heidi Reid)
ICEF Agent Voice – A Survey of Global Education Agent Opinions (by Rod Hearps & Myriam Marchand)
Mental Health for Young International Students (by Jason Elias)
3 Easy Marketing Steps for Growing Admissions of Your School (by Emily Richards)
A special thank you to Rae Byrom, from Tintern Grammar for talking about the success of the IDAT for Scholarship Students (IDATSS) experience for her school. The IDATSS is about finding students who are not all academic or "taught to the test" and have critical thinking and leadership skills.

The Tintern feedback from Tintern Heads of School indicated that when students were selected for interviews, there was a real connection between their leadership potential and their results of the IDATSS. Contact IDAT if you want to hear more about assessing students on who they are, and not just how well they can take a test.