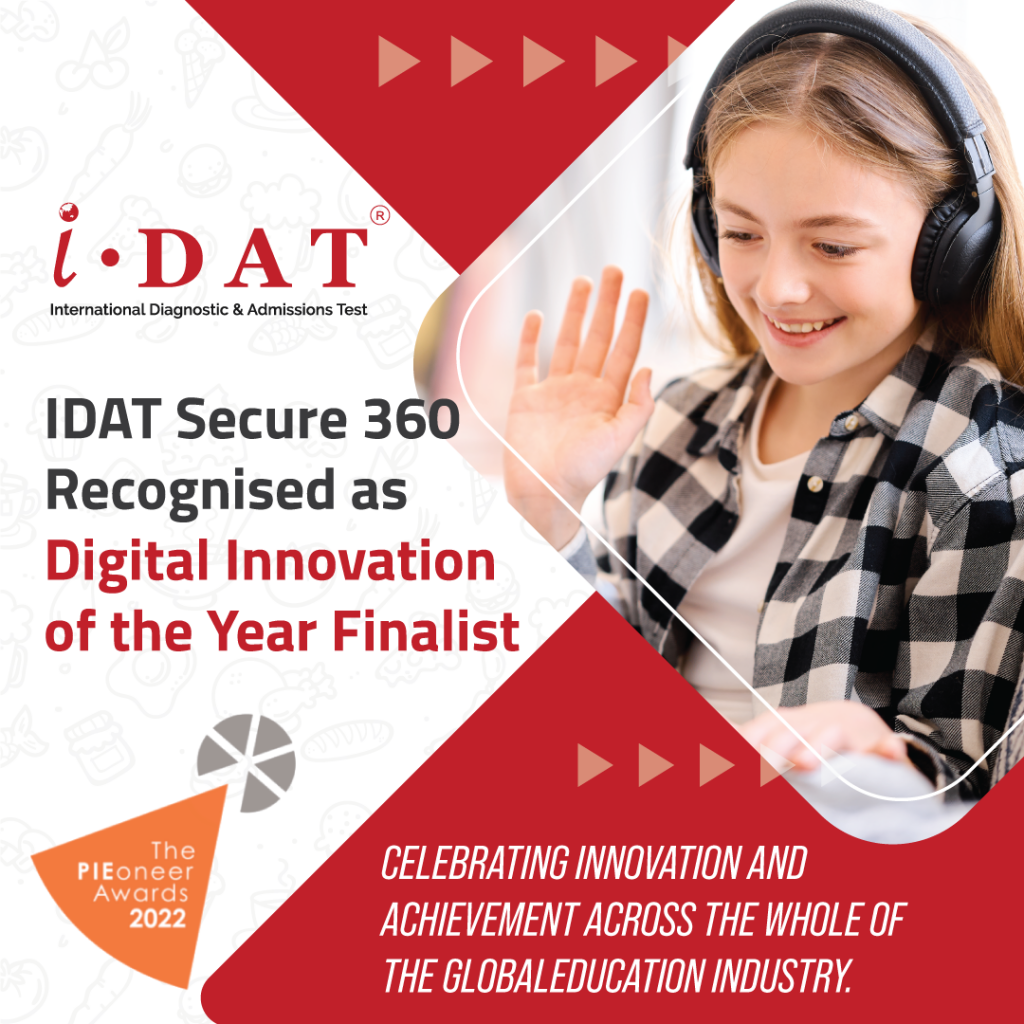 IDAT is pleased to be announced as a Finalist for the PIEoneer Award for Digital innovation of the year – assessment and credentials.
The IDAT Secure 360 has achieved finals status, amongst such prestigious company as TOEFL Essentials and finalists in other categories including Harrow International School, Amerigo Education and the Kellet School, Hong Kong.
The PIEoneer Awards celebrate innovation and achievement across the whole of the global education industry. With a distinguished judging panel representing geographical and professional diversity, The PIEoneer Awards recognise both individuals and organisations who are pushing professional standards, evolving their engagement or redefining the international student experience. 2022 will be the sixth year the awards have run.

Congratulations to all the finalists! IDAT looks forward to the gala celebration in London in September 2022 and wishes all these achievers good luck!