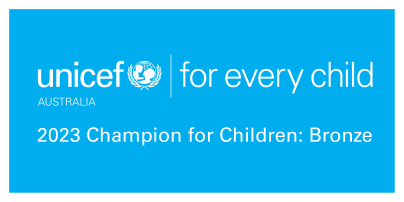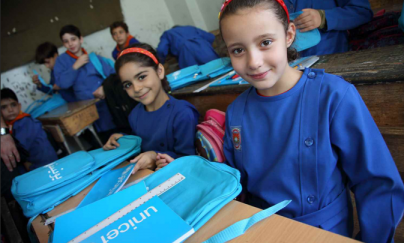 IDAT CHARITY
IDAT WORKS WITH UNICEF
The IDAT commitment to giving back to children and education. With this in mind, 5% of proceeds from the IDAT test will go to charity.
The first charity partner that IDAT has chosen is UNICEF Australia. UNICEF works around the globe to ensure every child has safe water, food, health care, education and a safe place to grow up For more than 70 years, UNICEF has worked to promote and protect children's rights on a global scale. UNICEF Australia was formed in 1966 to support that mission.
The scope of UNICEF's work is expansive and far-reaching. In the political arena, we advocate for the rights of every child. When war or natural disaster strikes, UNICEF delivers food, health care, safe water and shelter to keep children safe. And in communities living in poverty, UNICEF provides education, nutrition and health care to support long-term development.
Meet the Indi Kindi Educators
NORTHERNTERRITORY, AUSTRALIA
IDAT is a 2022 Champion for Children Sponsor for UNICEF Australia. UNICEF Australia sponsors and support children from all around the world. Here is a sample of some of the work they do.
"In the Northern Territory, Australia, your support gives First Nations children under five the best start to life. Last year, the early years program Indi Kindi by Moriarty Foundation, and in partnership with UNICEF Australia, expanded to Tennant Creek to give more children access to education on Country.
The Indi Kindi educators combine healthy eating, learning and well-being to prepare the next generation of children for school. Locally trained First Nations educators work to strengthen children's brain development as well as their connection to family, community, culture and Country.
In early 2022, the remote communities of Borroloola and Tennant Creek faced a COVID-19 outbreak and struggled to access basic hygiene supplies.
Thanks to generous supporters like you, UNICEF Australia was able to respond immediately and deliver test kits, masks, wipes and hand sanitiser."
This article is taken from the Impact News! 2022 Edition for UNICEF. To read more about their work, please read their newsletter and find out how you can donate.
https://www.unicef.org.au/about-us/publications/impact-magazine