RESEARCH IN ACADEMICS
Global Curriculums contribute to the expected outcomes of IDAT
The UK National Curriculum, the US Common Core, the Australia National Curriculum and the Ontario Curriculum, all contribute to the expected outcomes assessed by the IDAT as no one curriculum can cover it all. For IDAT to fulfil its requirements in terms of aims and outcomes, including benchmark statements, graduate attributes, national qualifications, or professional accreditation needs, test developers mapped commonalities across these curricula to the IDAT outcomes in mathematics and English. The similarities across curricula were then used to guide the creation of an IDAT curriculum, which assesses students from around the globe, no matter where they have studied in the past.
OUR RESEARCHER
IDAT has a focus on research and development in education, which is why C. Amelia Davis, Ph.D. was commissioned in 2020 to map the common outcomes of four international curricula.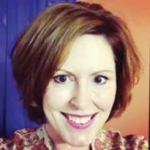 C. Amelia Davis, Ph.D.
Professor of Educational Research
Professor of Educational Research in the Department of Curriculum, Foundations, C.Amelia Davis earned her Ph.D. in Educational Psychology and Research with a focus on Education at the University of Tennessee in 2012. She also has a Master of Education in Education and TESOL. Her research interests focus on qualitative research in education, particularly research involving school push-out, youths transitioning as learners, instructional strategies for education, and ethical practice. She is also interested in assumptions and knowledge claims made regarding adult basic education in student populations. She has an ardent interest in qualitative research methodology including critical ethnography, performance ethnography, narrative, and discourse analysis.
WELCOME TO CONTACT IDAT
For more information