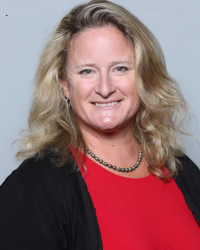 HEIDI REID
Heidi Reid has a Masters of TESOL, Grad Dip Ed (Primary), MBA (Human Resource Management).
Educated in Canada and Australia, Heidi has worked in international education for more than 20 years in Canada, Japan, Hong Kong and Australia. She currently sits on the Advisory Council for NEAS (Quality Assurance for English Language Schools) and was previously on their Board of Directors. Ms Reid is active in the International Education Association of Australia and is an advocate and spokesperson for Pathways and international education.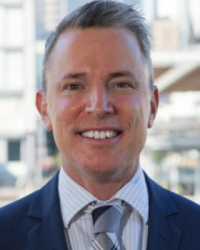 DR. PATRICK PHEASANT
NEAS Australia is a global leader in quality assurance for the English Language Teaching (ELT) sector. In the role of CEO, Dr Patrick Pheasant brings 25 years' experience in applying drama, TESOL and teacher training methodologies across multiple education sectors around the world. Patrick has extensive experience in change management and completed his PhD research at the University of Sydney in using process drama in ELT.
Patrick is a past Director at the University of Sydney Centre for English Teaching, Vice-President of the University English Centres of Australia (UECA) and past Convenor of the NEAS Advisory Council.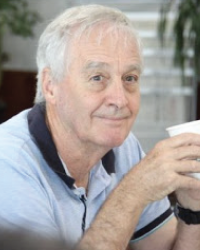 PROFESSOR JIM TOGNOLINI
Jim Tognolini is currently Professor and Director of the Centre for Educational Measurement and Assessment (CEMA) at the University of Sydney and Managing Director of JT Educational Consulting Pty Ltd. He is also Professorial Fellow at Wollongong University (Australia) and Adjunct Professor of Education at the University of Western Australia.
As part of his role as Director of CEMA at the University of Sydney, he is responsible for designing and delivering Units of Study on Assessment Literacy and Data Literacy within the Master of Education course as well as designing Professional Learning modules for teachers. The Centre also provides academic leadership in building research capacity, scholarly inquiry, curriculum and consultancies in the educational measurement and assessment area.
Jim Tognolini also has extensive experience in liaising with representatives at all levels of government and educational organisations within Australia and overseas on assessment, standards and particularly the use of measurement information in informing system level planning; monitoring of standards; and, utilising data for improving school level teaching and learning.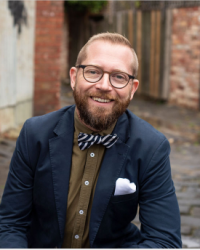 DR. ALEKSANDR VONINSKI
Alek has provided leadership, engaging strategy, and expert consulting to the international education sector over the last 20 years. He is Partner at Edified, an Australian-based education industry consulting firm that provides strategic consulting, solutions and results-driven projects for universities and organisations across the Asia-Pacific region. For over a decade, he held senior positions across International, External Relations and Strategy portfolios at the University of New South Wales (UNSW Sydney), as well as several years in senior marketing positions within Study Group in Australia and China.
In addition, Alek has held leadership positions in the AUIDF, the Go8 International Directors forum and co-authored the IEAA Employability Guide (2020 ed.). Alek has a depth of education sector experience offshore, with over a decade of working in China and Japan in addition to university admissions experience in the US. He holds a Doctor of Education from the University of Southern California.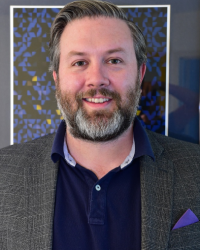 SCOTT SPRAGG
Scott Spragg was one of the founding team members of Amerigo Education, a provider of supportive boarding communities for international students in partnership with strong American preparatory middle and high schools.
Prior to Amerigo, Scott served as Vice President of Marketing and Recruitment for Navitas' university programs in North America. Scott has previously lived, studied, and worked in China, holding a position at the Australian Embassy in Beijing as well as founding one of the first foreign-owned media production companies in China. Scott has a strong passion for international education and the benefits it brings to institutions.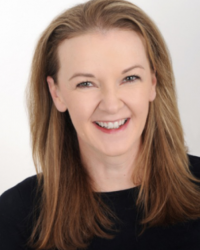 ALISON TAYLOR
Alison Taylor is an education sector specialist with more than 20 years' experience in managing education operations across international, vocational, transnational, online education and pathways programs.
Starting her career at the University of Technology Sydney (UTS) and has held senior positions at UNSW, Macquarie University, the NSW Department of Education and Navitas. Alison is a graduate of the Asialink Asian Leaders Program, the Women on Boards Next Generation of Corporate Female Leaders Program and is a Graduate Member of the Australian Institute of Company Directors (GAICD).
Alison is the Chief Operating Officer for the Australian Research Council Centre of Excellence in Quantum Computation and Communication Technology (CQC2T).