IDAT has provided an excellent overall experience
Setting up tests and delivery of the testing itself, is a smooth and easy process. I am able to conduct the entire testing online for my students in a safe and secure way, and receive results the next working day. The reports are comprehensive and thorough, providing me with useful information on each student and how they can best be supported. I would highly recommend IDAT to any school looking for comprehensive proficiency information on international students.
IDAT providing timely reporting of student progress
The IDAT tests for prospective students and also students at High School Preparation (HSP) courses is providing very timely reporting of student progress and achievement. The reporting timeframes are very quick which provides us with flexibility for commencement of students who are completing their HSP course.
A comprehensive overview of the students
Masada has been fortunate enough to use the IDAT test from the time of inception and have seen it grow in popularity and yet the service and speed of results have never wavered. This is the only test that can be used for younger students where English is not the only thing we look at when assessing if they are a good fit for the school. The unpredictable nature of the questions mean coaching does not cover their natural abilities and language deficits and allows us a view of the whole child. The final decision to use IDAT as a reliable testing system was the facial recognition and the frequency and rotation of questions that constantly change to ensure security.
English language proficiency
IDAT has helped to streamline our testing for new students whilst giving an excellent indicator of their English language proficiency. Based on the detailed feedback in the IDAT reports, we are able to customise the program at ASC Language School, as well as the 14 schools owned by the Anglican Schools Commission, for all incoming international students. As a qualified secondary school English teacher, I am also impressed by the testing platform and quality of assessments provided for both primary and secondary students. I highly recommend this test for all students wishing to study abroad.
The one who solved school admission challenges
The test saves international school admissions offices time, stress, and money, and provides a better experience for families, impacting all stakeholders in the admissions process.
We decided go with iDAT without any hesitation
Surprisingly our students said : 'it was a quite rewarding experience.' They described how much they enjoy it. Talking to the avatar, how much they found the questions procreate to their year level, and how much overall they fail the experience which was not threatening at all.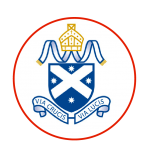 Bruce Perry
School Executive Committee
St Andrew's Cathedral School
Trish Cartwright
Head of admissions
MacArthur Anglican School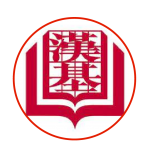 Laszlo Varro
Interim Head of Secondary
Chinese International School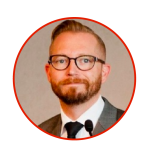 Dr Aleksandr Voninski
AIC member of IDAT
Edified - Education Industry Experts